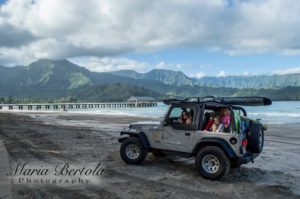 Maria Bertola Gibson
I am a wife & mother of 3 wild kids. Together we have been quite the gypsy tribe. Growing up in Utah I paid my dues in the cold. After getting married and having kids we decided it was time too "fly south" so we spent the last 15 years moving and exploring all of the warmest places we could.  Sometimes we would full time travel or move and stay for a few months to a few years.
 Some of the highlights were, 4 months Touring Europe with the kids, a month in Bali, 3 weeks kid free in Italy, a month and a half in Australia, 3 weeks in Portugal, Several cross country travels in our R.V., one 4 month trip touring most of the major cities in the US & Canada, another 4 months touring beaches from Florida to Seattle, another 6 months from Florida to the tip of Nova Scotia.. etc.
Some of our favorite places that we lived are Destin, FL, Indian Rocks Beach, FL,  St. Thomas, USVI, Huntington Beach, CA, Kauai, HI, we are currently back in Huntington Beach, CA.
We wish we were full time traveling but our Oldest really wanted to stay stable for her to have a regular high school life...and I think the next two will probably want that too .. so here we are on our next adventure of teenagers and carpools.
Some of my favorite things are;
Tennis. I am super competitive. I play on a few 4.0 Tennis Teams. I'm in love with Rodger Federer (even named our dog after him) and obsessed with Maria Sharapova.
Surfing, I always wanted to learn to Surf.  So when we first moved to HB back 7 or so years ago I got into a group called Surf Mama's who would swap out babysitting and surf sessions.. It was such a magical time. I never got amazing but I did get decent.  The best part is that my daughter, Danica started surfing  with me and found her passion and got soo good.. she has been a competitive surfer since then and has been having a blast surfing all over the world.
Photography. Of course photography is my biggest passion. My grandmother and  my father were also photographers some siblings too. It feels like I've always been a photographer. I've always been the one to carry the camera out everywhere and always get lots of great shots.  I have found in all the moving and traveling that my camera is my one item I can't live without. Now that I have some crazy mom brain I am soo glad for the memories that were captured. My only regret is not learning how to hone my skills earlier.  Im glad I did pay for professional photos for some of the major moments but how I wished I had them for every single one.
Next Steps...
Lets get your memories captured..